In Her Shoes: Take a Style Staycation with Yasmin!
|
Think summer booties sound like an oxymoron? Not us. And neither does fashion blogger Yasmin Hakim made a beautiful case for them when we saw her images below. Paired with a fluttery top in the season's "it" color (blush) and perfect hot-weather denim (white, relaxed, and worn-in), our Yanni bootie acts more like a sandal thanks to its open toe and sling-back heel, while its metallic rose dust hue and perforated texture add lightness to earthy leather. But it's not just how the Bangles & Bungalows blogger wore her Yannis that we love; it's where she wore them: Her hometown's historic district is the perfect place for a summer staycation, thanks to its wide, leafy streets, adorable boutiques and cafes, and oh-so-Instagrammable architecture, as seen in the image below. This week, consider taking your own local vacay! Slip into your Naturalizers, grab a friend, and roam your city's most photogenic 'hoods. There's no better place in the summertime than exactly where you are. Keep scrolling to learn more about Yasmin, her style, and her summer bucket list.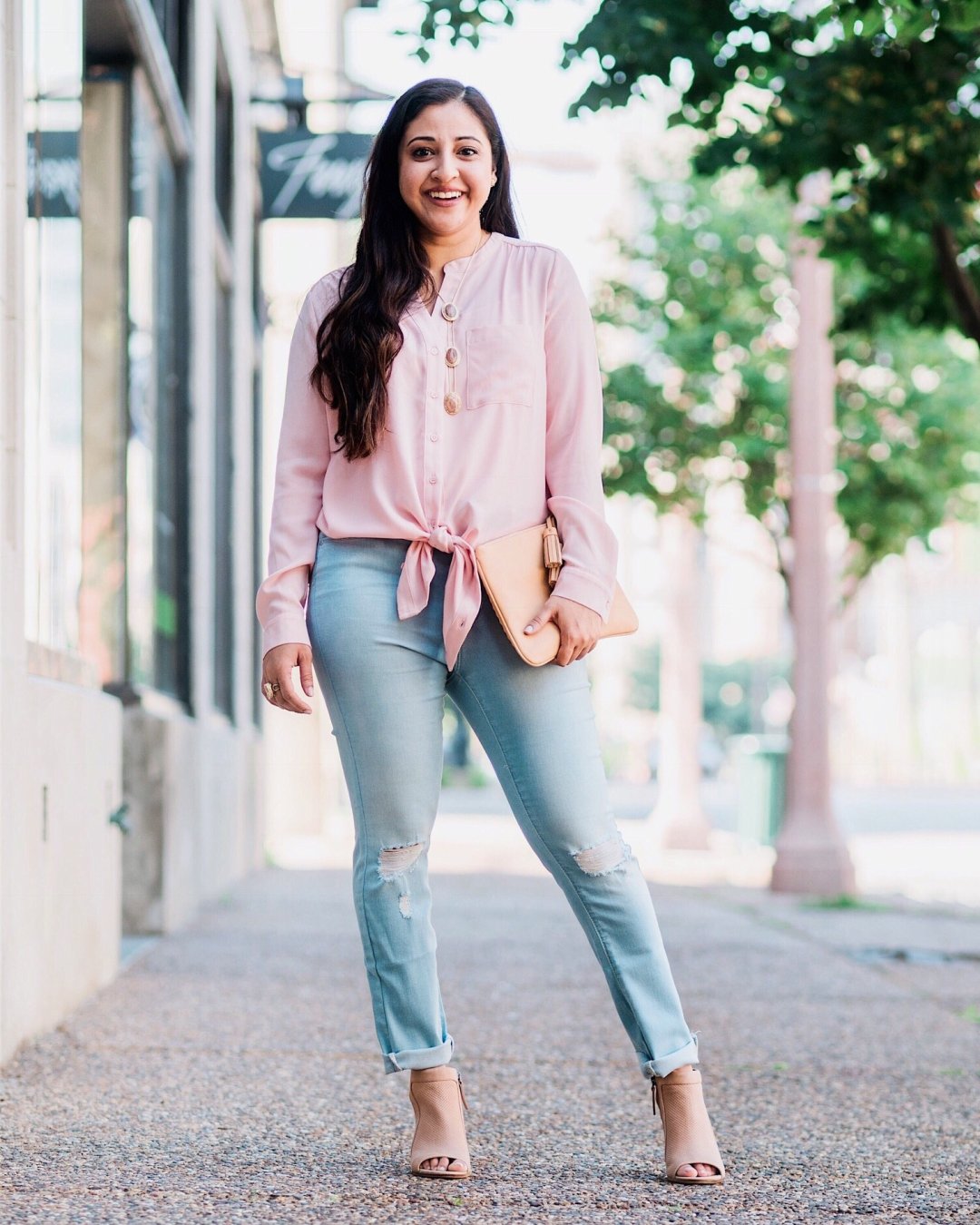 Where did you take your staycation photos,a dn what do you love about your surroundings?
I was hanging out in Saint Louis' Central West End. This area is one of the top spots to meet up with friends, shop local, or indulge in a great meal. The Chase Park Plaza is located here in case you need a luxury staycation; their spa is fabulous! The CWE holds lots of great memories for me as I attended a nearby university as an undergrad. It's one of my favorite places to go for late-night coffee and study sessions or to enjoy nightlife after a week of classes.
Tell us about your summer 2017 style and how you'll be incorporating your Yanni booties into your looks.
Summer is hot, but it can also be pretty cool indoors to compensate for all the heat outdoors. I like to wear lightweight layers and distressed denim that has built-in holes that breathe well–like little air-conditioned spots in your jeans! I love a good sandal, but it's fun to mix it up with a peep-toe bootie like the Yanni. They give you some height, but the mesh leather and open toe give my feet room to breathe.
What do you love most about the Yanni bootie?
I've said it before and I'll say it again: I never have to break in Naturalizer shoes. Normally when I wear a heel that's higher than 2 inches, I can't walk in it for very long, but with Naturalizer, I can move around for hours. Plus, the Yanni's color has a bit of metallic in it for a touch of glam. It's comfortably–and certainly not boring!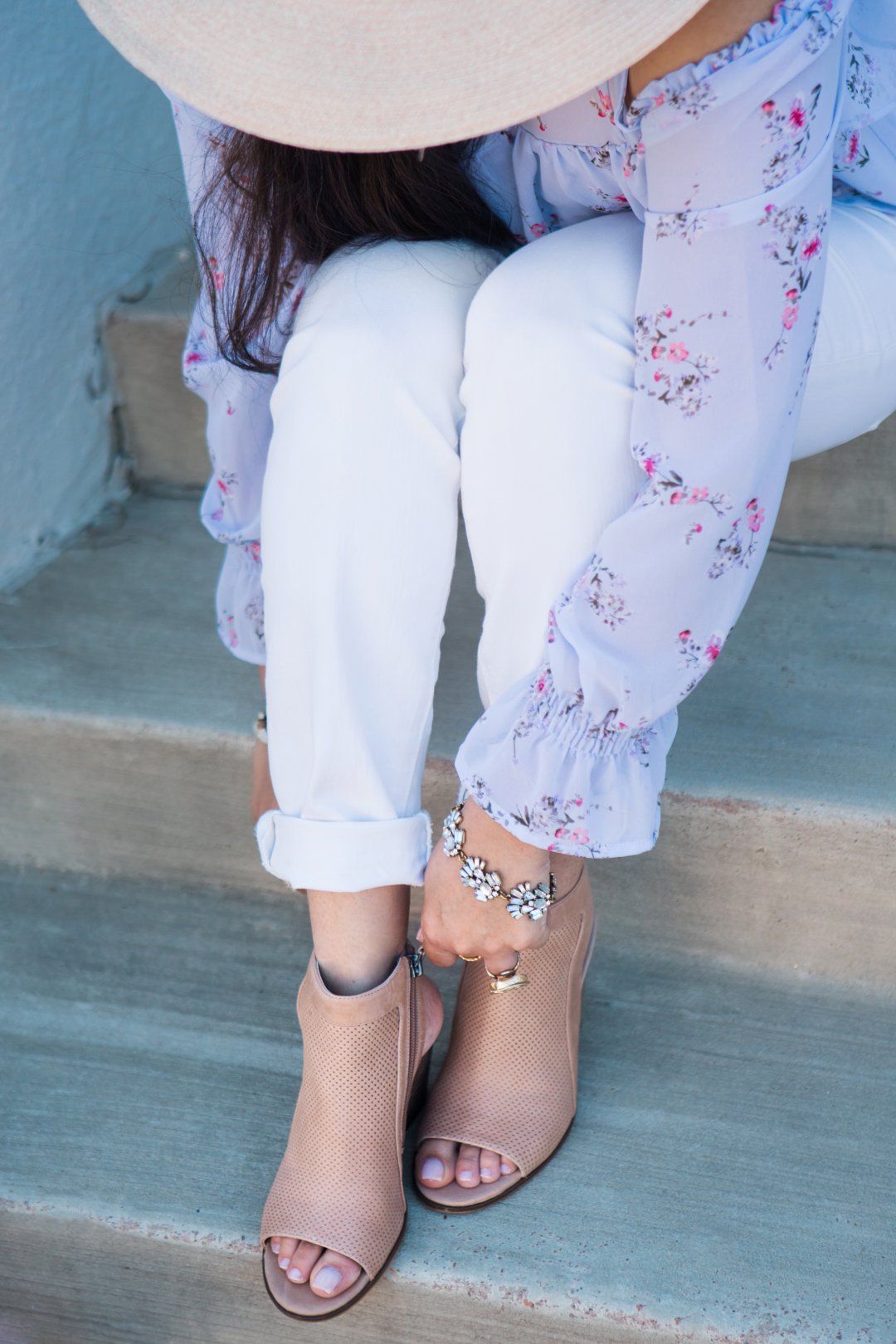 Describe your perfect staycation.
I would want total relaxation: somewhere with a spa would be perfect. There would be a fabulous restaurant with something gooey and chocolaty for dessert. And the pillows would be the fluffiest for a night of blissful sleep.

What's on your summer bucket list?
I want to visit one of the many gorgeous Southern cities I've never been to, like Savannah, New Orleans, or Nashville. It's fun to plan weekend getaways every once in a while. We may not always have enough vacation days, but the weekends are the perfect oppportunities for a mini-break.

Love this look? See how Psyche Southwell of Economy of Style took her Gracelyn sandals on a summer staycation here on In Your Shoes!

Comments