In Her Shoes: A Staycation with Psyche Southwell
|
There are not enough words in the dictionary to tell you how much we love Psyche Southwell's summer style in the look below. From her bold fuchsia lipstick to that brand-new pair of Gracelyn sandals on her pedicured feet, the researcher-slash-fashion blogger puts a spin on feminine dressing that feels current and clever, just like Psyche herself.
We recently invited the full-time fashion blogger to take a staycation with Naturalizer and chronicle her fashion pics along the way, knowing well that we'd be rewarded with images full of bright colors and bold shapes. Having worked with Psyche before, we fully appreciate the Saint Kitts native's more-is-more style philosophy–not to mention her brilliant smile and personality to match. What surprised us this time was how effortlessly she took the below look to the Mississippi riverfront and worked the natural landscape into her summer style. Take a page from Psyche's book and beat the heat by the water with help from a tropical-print dress, a wash-and-go hair style, and of course, a great pair of sandals. Learn more about Psyche and her staycation plans in our Q&A below.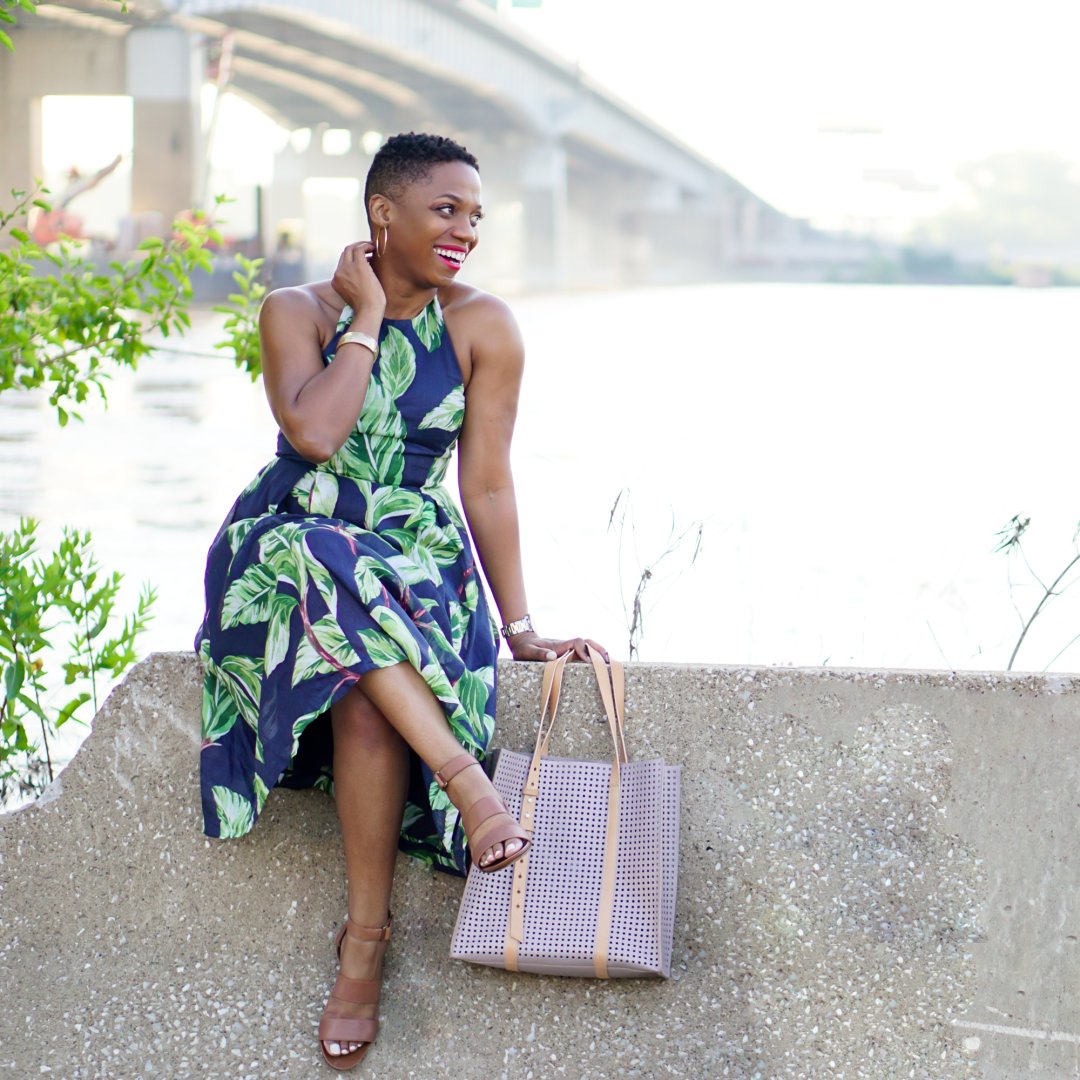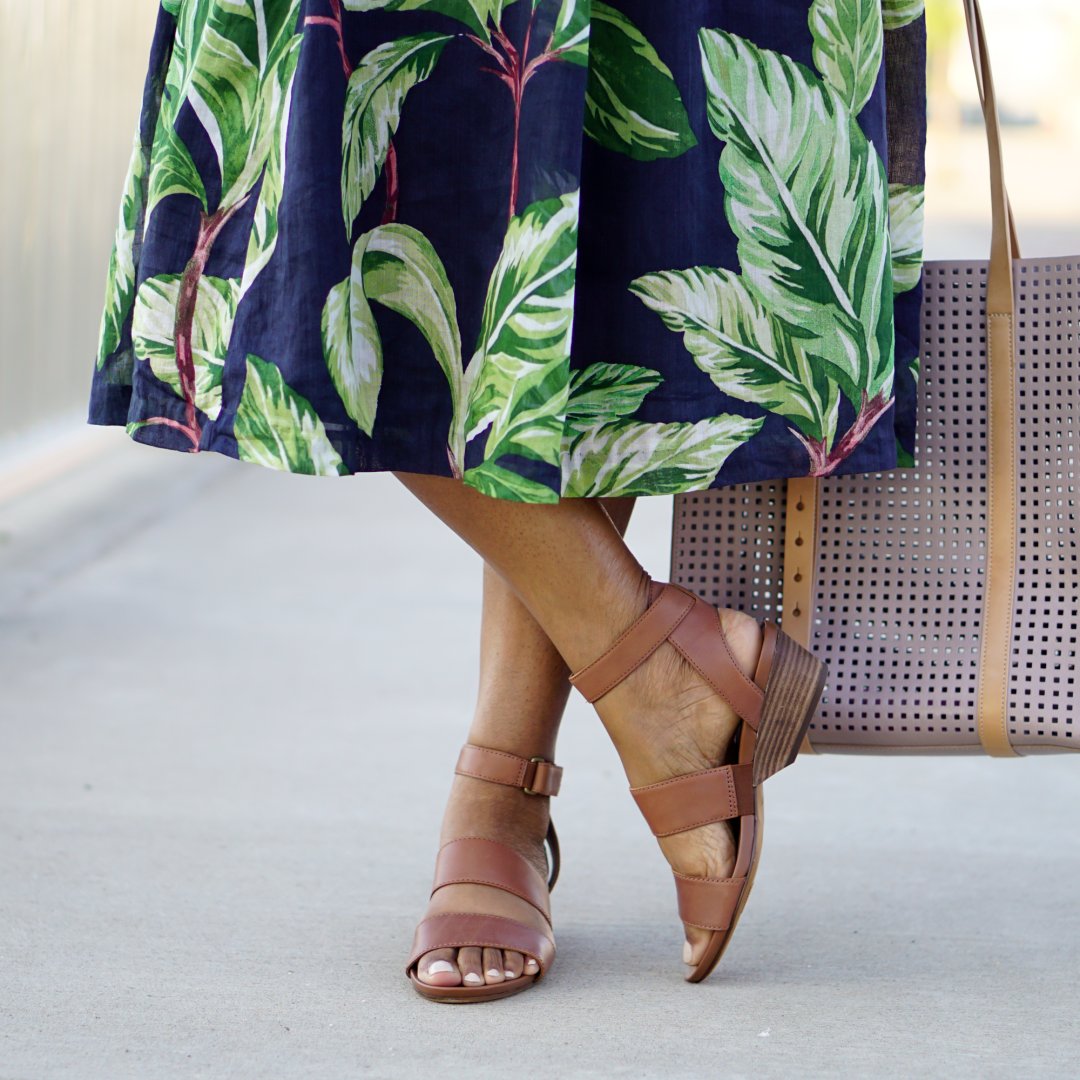 Where do you plan to take your summer staycation this season?
I'm a Saint Louis transplant with roots in the Caribbean. Being around water makes me feel calm and creative so I visit the Saint Louis riverfront as often as possible during the summer.
How did you style your Gracelyn sandal for this particular summer day?
Gracelyn is the perfect nude sandal for me! I've been wearing it with everything from tropical-print dresses to my favorite brights.
What's on your bucket list for these next few months?
Spending time by the Caribbean Sea is at the top of my list this summer.
Describe your summer fashion sense in 3 words.
Colorful. Practical. Adventurous!
What's your prediction for 2017's "song of the summer"?
"Passionfruit" by Drake.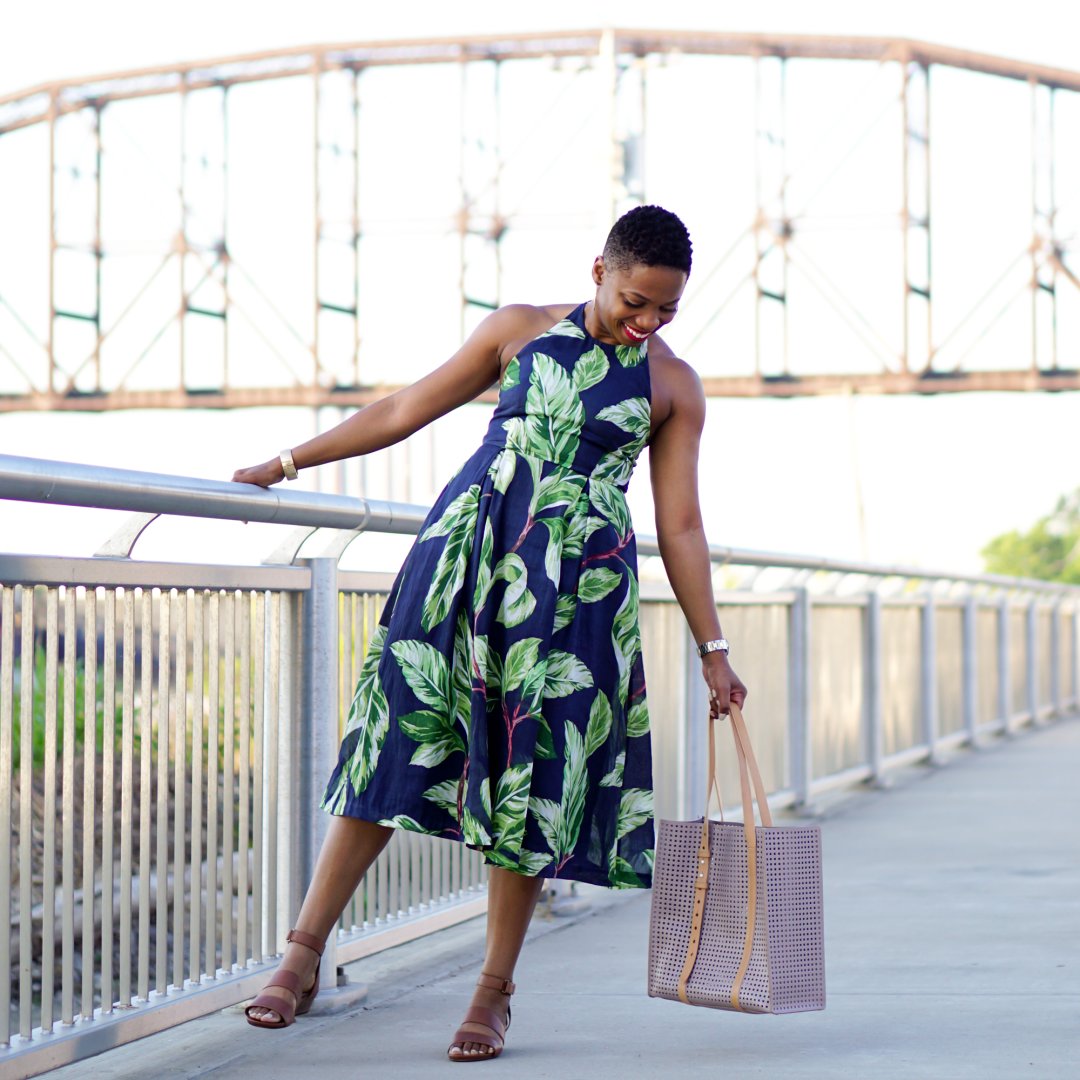 Comments