Style 101: Meet Angelique, Our Lead Designer
|
This season's collection is full of statement shoes, two of which comprise Modern Rewind–a new collection that is the intersection of modern and retro. Intrigued by their vintage inspiration, we met up with Senior Director of Product Design Angelique Joseph to get her perspective on the design process and share it just with you.

The Modern Rewind collection has a distinct retro vibe. What inspired it?
I found this idea when researching our Naturalizer archives. A shoe that we designed and sold in the 1940s had this exact detail on the toe. [See below.] I felt like it was such a grandiose idea that we could take the main focal element of the shoe and modernize it for today's woman. By placing it on a current and on-trend platform block heel, the Adelle, this detail retains a retro vibe and is understandable for our Naturalizer woman. Then, I took that same idea to the Sarah flat and the Tinna wedge slingback. Thus the collection was born: Modern Rewind–retro meets modern.
What is it about '40s fashion that you love?
I love the utilitarian aspect of the '40s. While many of the men were being drafted, women had to take a more active role in the workforce. Therefore, garments became shorter with less fuss, like buttons and zippers, and silhouettes were created that were easier to move in. The waistline hit at the natural waist and created a more feminine approach to garments. Material was used sparingly but very creatively with pleats, tucks or versatile wrapping to make them move. This was true for shoes as well, hence the many peep toes and T-strap shapes that required less material. Cork wedges and wood heels became popular due to the rubber shortage. The vintage-inspired Modern Rewind shoes take on the aesthetics and the utility of the '40s with great heel heights and a modern sensibility that the Naturalizer woman can wear all day while still feeling stylish and feminine.
How did you choose the materials for the Modern Rewind shoes, e.g. suede and striped fabric?
Again, I wanted to take on a more utilitarian approach to the designs since they do have such an elegant approach. I wanted to juxtapose those shapes with less formal materials and colors that would create a relaxed vibe, such as striped canvas, red suede, and blue denim.
The 3 silhouettes really cover 3 very different styles that seem so versatile. How would you wear each one, such as the Adelle at the office?
Wear the Adelle through summer and straight into early fall by pairing it with a straight leg cropped pant to offset the sandal's feminine vibe and the weight of its platform sole. Top with a tee or a button-up blouse and a jacket that has on-trend flared sleeves or an interesting pattern.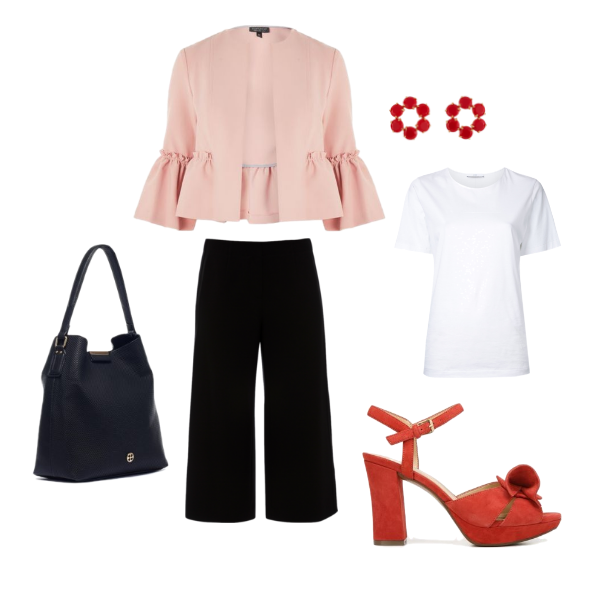 How would you wear the Tinna wedge for casual weekends? The Tinna would be great with a classic modern shift dress with pockets. A casual material like cotton, linen, or even denim would further dress it down for the weekend. This will help keep the look easy and lighthearted.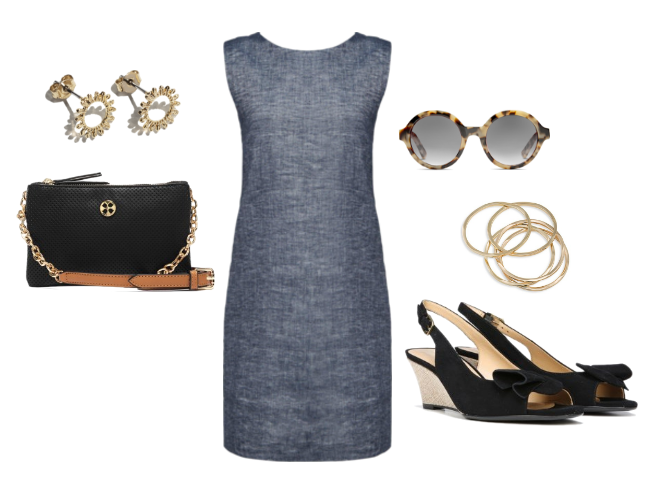 And how would you wear Sarah for evening?
The Sarah could be worn for an evening out with a skinny pant in satin and a wrapped, fitted kimono-style top. A backless jumpsuit would also add a feminine element to this flat shoe.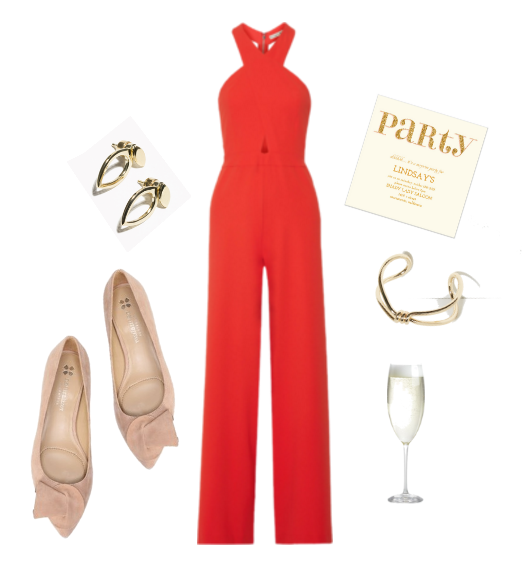 We know you're not supposed to have a favorite, but do you, and why?
My favorite collection is definitely Modern Rewind. It's difficult for me to have a favorite shoe so I would say this collection is number one. The fact that we were able to bring back an idea from the '40s that is from our own brand creates a great sense of authenticity that we can own. Naturalizer was born in 1927 for women and what better way to continue to celebrate that than by reimagining an idea from our own archives? It celebrates our brand's true DNA.

Comments