In Her Shoes: Sportsanista's Game-Day Fashion
|
Football season my be over, but in the sport of style, you might say the playoffs are just beginning. New York Fashion Week is underway, spring is around the corner, and at stores everywhere, light, fresh wardrobe options beckon. It's a good time to be a shopping pro.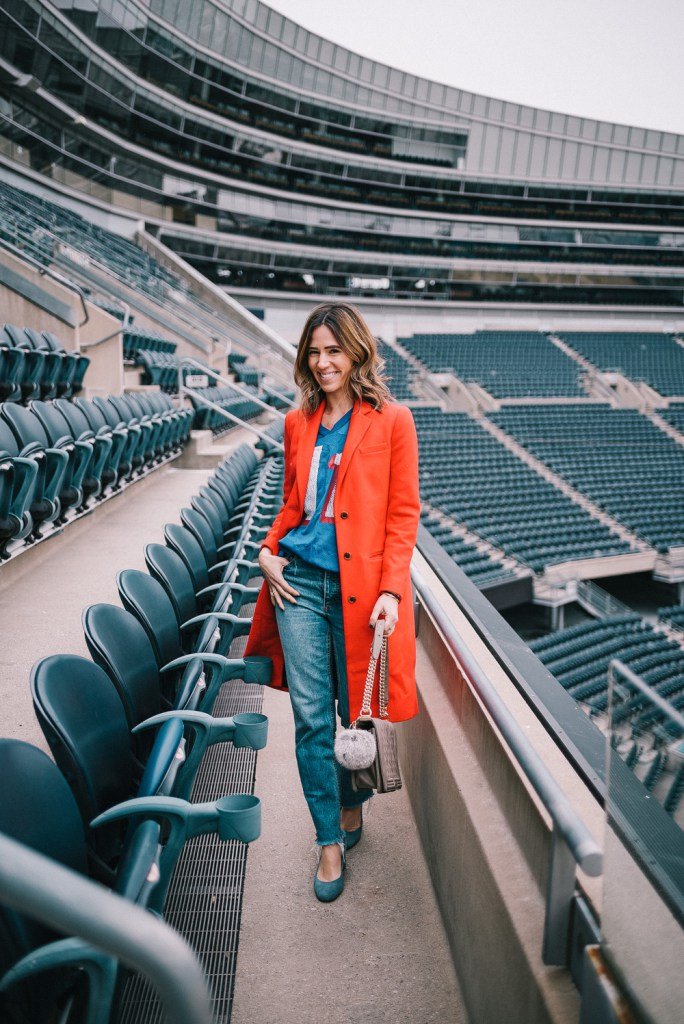 Nobody cheers for a fashion touchdown quite like Marija, a.k.a. Sportsanista. The stunning brunette Chicagoan has never met a bold accessory–or an NFL jersey–that she didn't love. Just days before this past Super Bowl Sunday, she unveiled a cute and casual look starring our brand new Whitney pump. Crafted from soft blue suede and featuring the season's must-have block heel, the Whitney looked phenomenal on Marija's mile-long legs and must have surely taken the tailgates by storm.
Fortunately, you don't have to wait until next September to rock this look. This off-season–style knows no rules or regulations! To get Marija's look, start with the Whitney and work your way up with raw-hemmed denim, a half-tucked jersey to rep your favorite team, and a statement-making overcoat in the color of your choice. (We especially love how this blogger's red outerwear makes her blue heels pop.) Marija's neutral handbag and minimal accessories add polish yet don't compete with the clothes' bright shades, and her dark crimson nails are a cool switch from spring's usual pastels.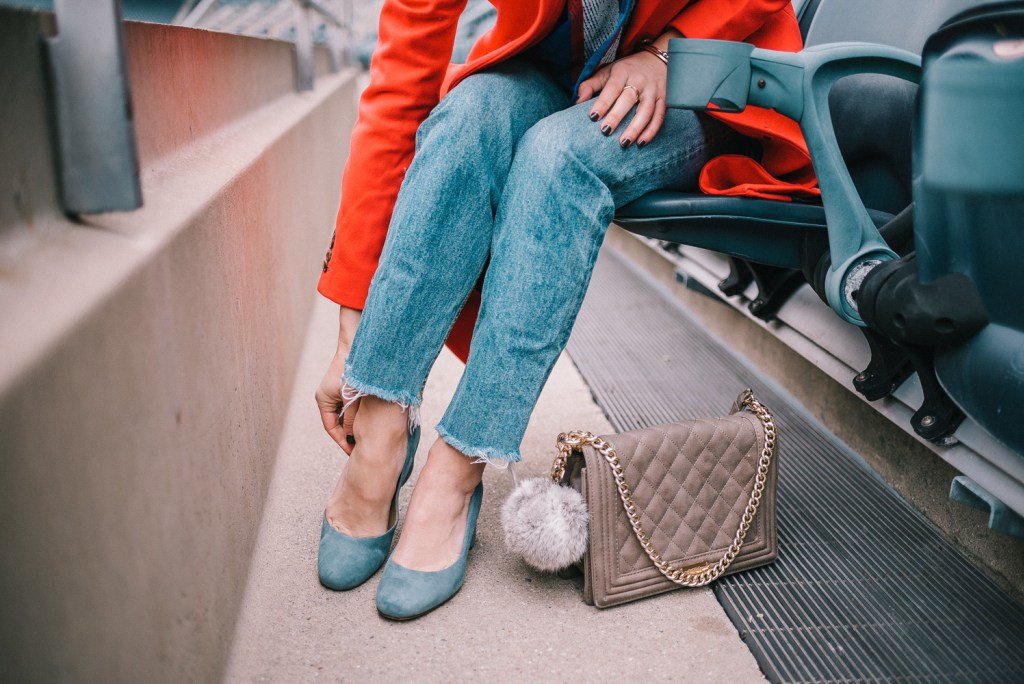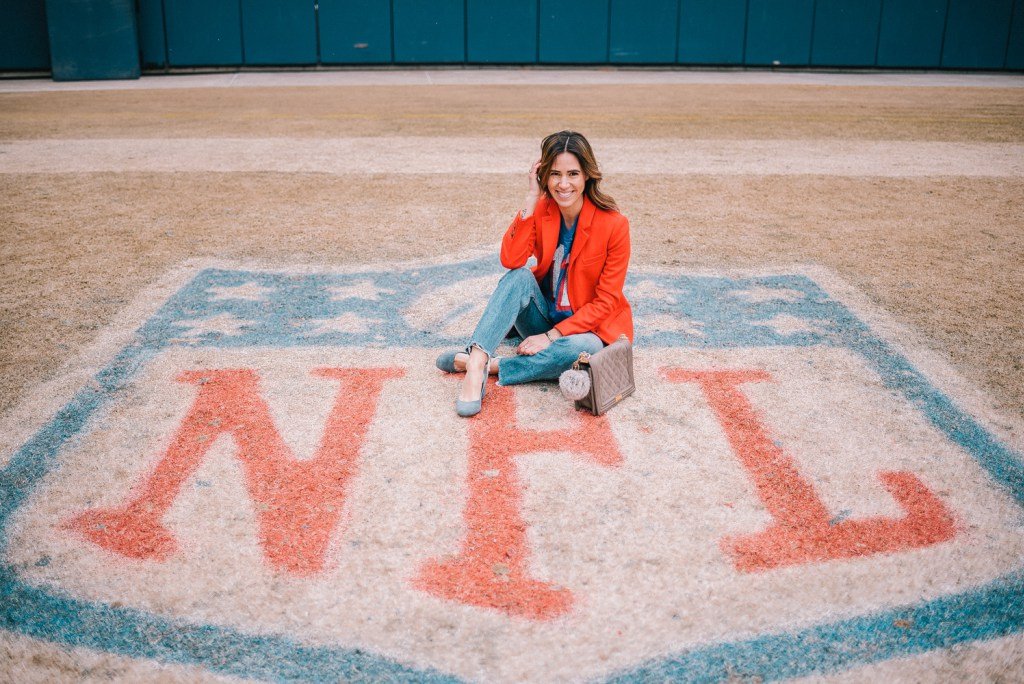 If, like Marija, you too love to make the ballpark your runway, you cannot possibly find a better shoe than the Whitney. First of all, its block heel makes walking up and down stadium steps a breeze, but it also comes in glossy black and dove grey leather, both of which complement almost any team's colors, no matter which pastime you prefer. Fashion, after all, is a year-round sport.

Check out all the ways we styled our best block heels for spring as well as the season's newest flats!

Comments