In Her Shoes: The Bold Style of Jenna Marie
|
When Jenna Marie told us over lunch that she was spending a week in Florida this spring, we knew we couldn't let her go without us tagging along. Alas, every flight was sold out, but the Saint Louis-based blogger and IT pro was more than happy to let our lace-up Felicity sandals join her on vacation. (Who knew you could be envious of a shoe?!) Jenna's style has long bewitched us–we've watched it evolve over the last couple of years on her blog Sincerely Jenna Marie–but we especially love her current addiction to modern floral prints, splashes of bold color, and exotic backdrops. Keep scrolling to see how this lover of all fashion bright and beautiful styled her Naturalizers for an evening on the beach.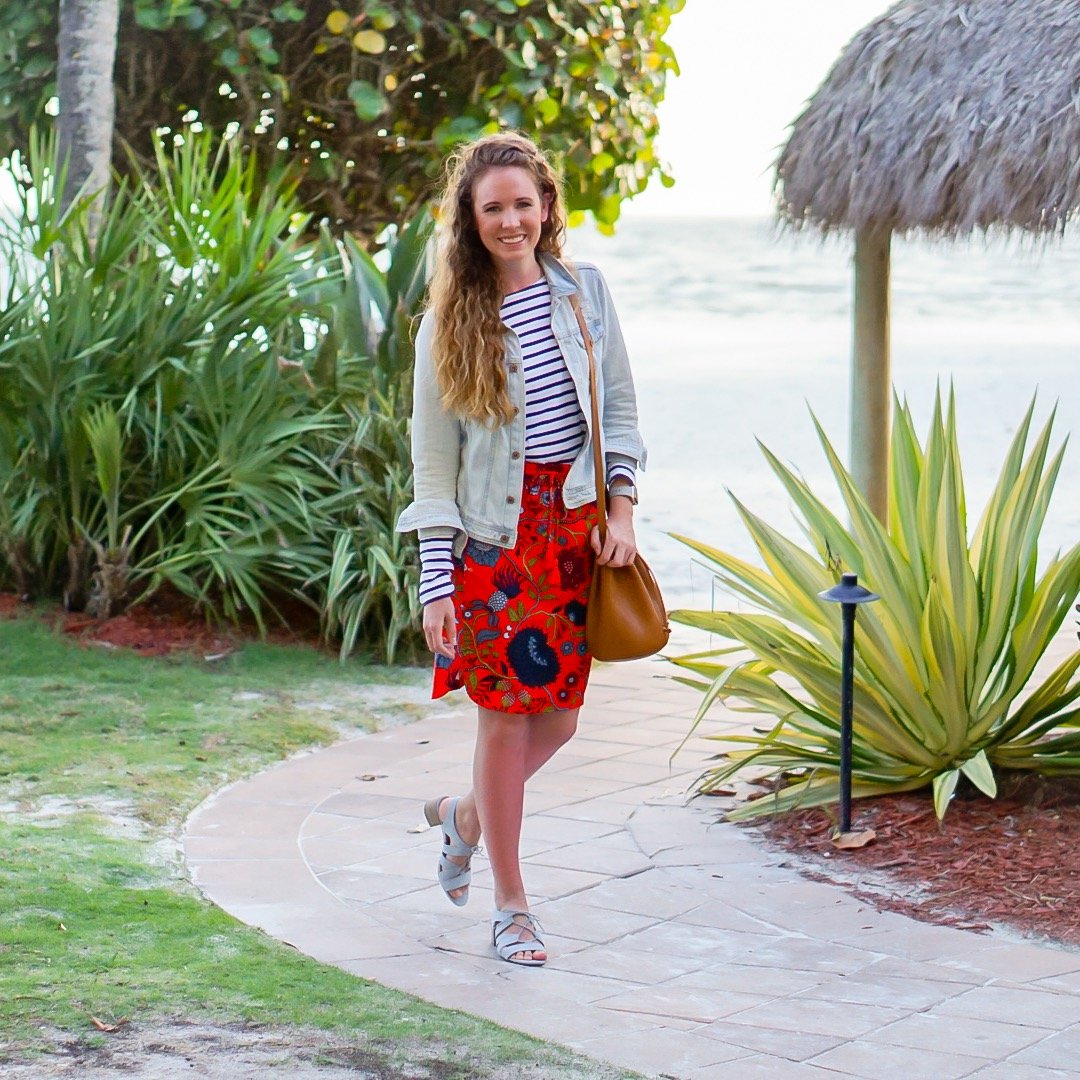 We love the way Jenna mixed prints and colors here–the blue suede Felicity sandal makes the light blue shades in her floral skirt pop, while a denim jacket tempers the optical effect of a classic French striped shirt.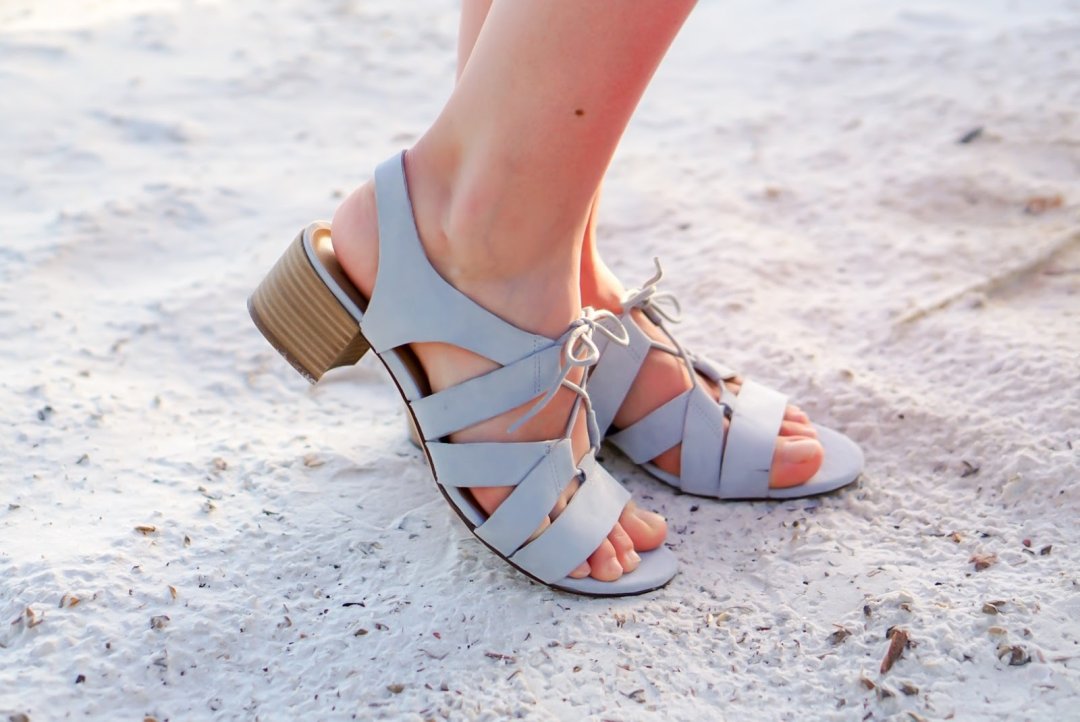 Who said you can't wear heels in the sand?! The Felicity's low block heel makes dressing up at the beach a breeze.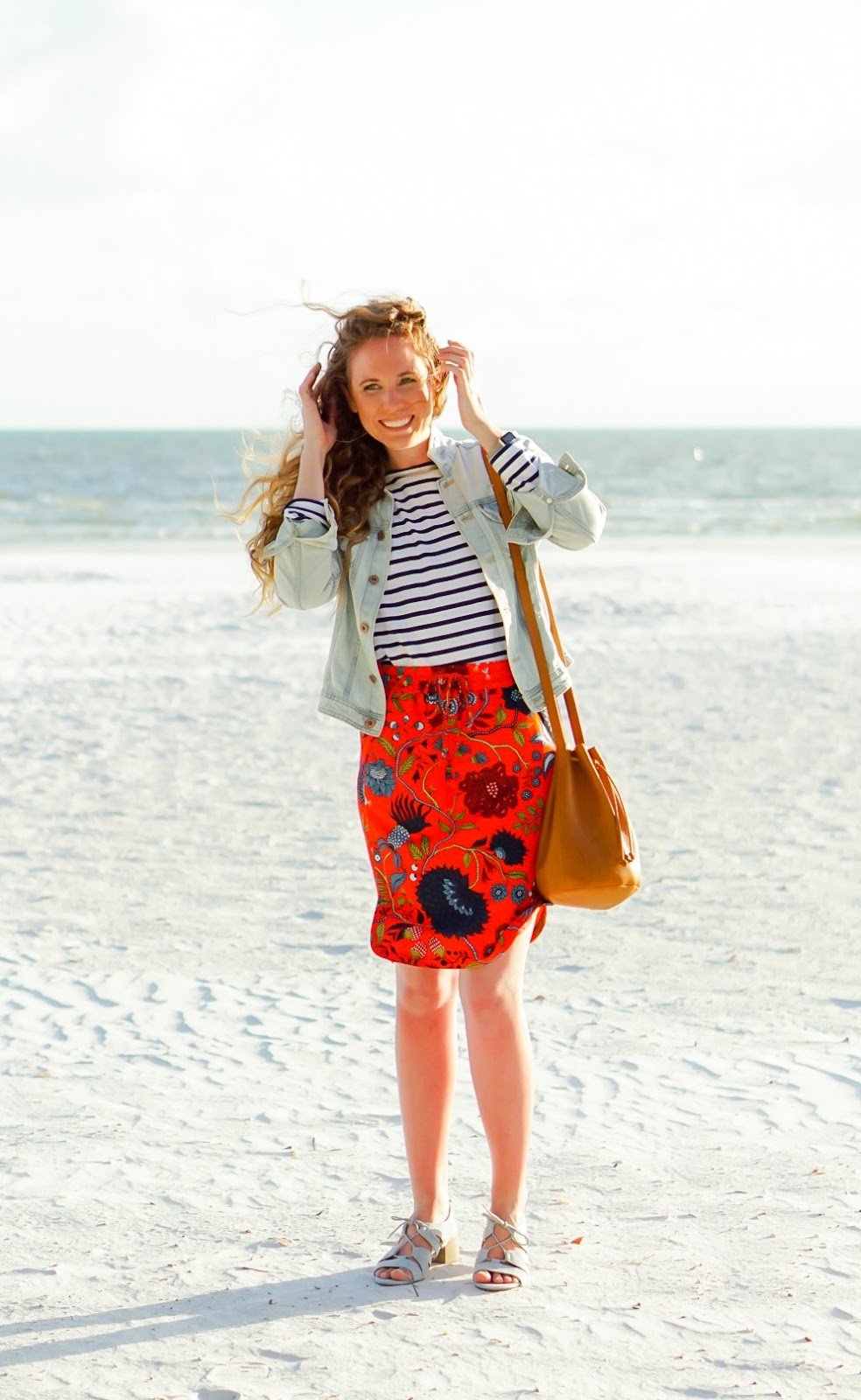 Comments