Style 101: Life by Lee Shows Off Her City
|
Austin isn't just home for Lee Anne Benjamin. It's the perfect backdrop to her charming lifestyle blog titled Life By Lee, where admitted coffee-aholic and expectant mother shares style advice, mom stories and travel adventures. But a blogger's existence can't be all fun photo ops and glam sessions, can it? According to Lee Ann's blog posts and beautifully-curated Instagram, you might think the answer to that question is yes. We love how she pairs a sleek, minimalist fashion sense with down-to-earth humor and real-world confessions.
"I never wanted to blog about myself," she confesses. "But once I did start sharing my personal style and journey, things started to take off. I think people like to follow bloggers whom they connect with, and being able to be honest and share my true style and thoughts on motherhood has led me to the opportunity to do it all full-time."
Learn more about this Texas-based blonde–and how she styles her rose gold leather Yanni bootie in the Live Music Capital of the World–below!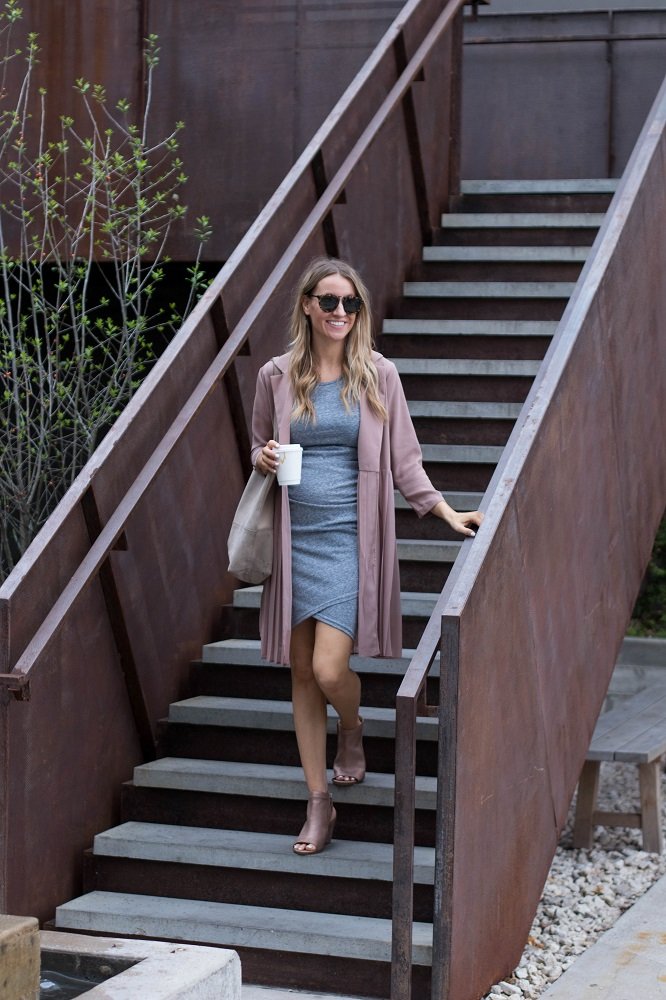 How did you style the Yanni bootie, and what do you like about it? Being 15 weeks pregnant, this is the exact shoe I want right now. I don't want to compromise my style, but I do want to be comfortable. This is where the Yanni really fits! I styled it with one of my favorite dresses and a really fun, lightweight duster jacket. How did you style the Yanni for a day in Austin, and where did you take it? The shots were taken right outside of the South Congress Hotel which is a newer hotel on one of Austin's most iconic streets, South Congress. It's the perfect place to stay if you're planning a visit to Austin anytime soon!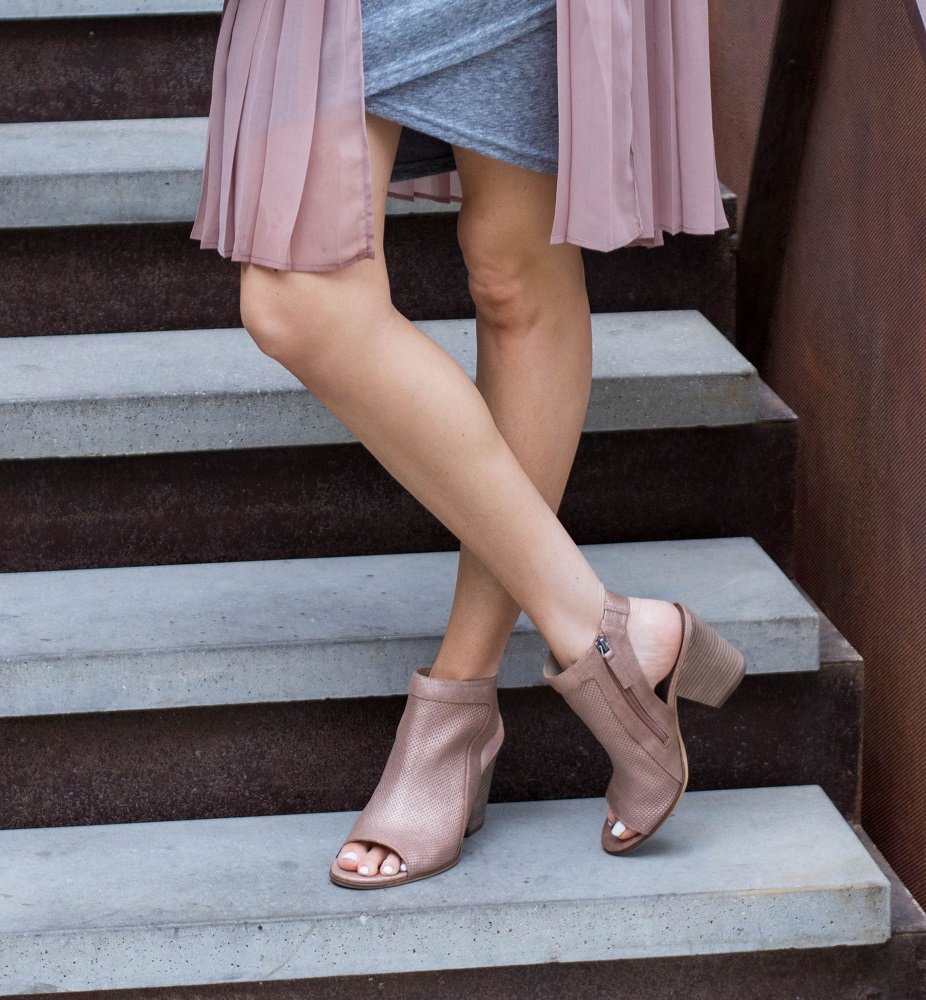 How does the Yanni represent your style and your city?
Austin is a really laid-back city, so I feel dressy even in this outfit, which is great. I can leave the house in joggers and a T-shirt and totally fit in. When I do decide to dress up a little, it doesn't have to be anything major. I think this shoe fits right in and is perfect for a day or a night out on the town.

Besides the Yanni and the South Congress Hotel, what do you love most about your city?
There's something here for everyone. This city does a great job of incorporating nature an active lifestyle into its landscape. The food is incredible, and there's always something going on. I was born and raised in the Midwest, but I truly feel at home in Austin. I love to spend the day out with my husband and our two-year-old son, walking the Lady Bird Trail downtown and grabbing brunch at one of Austin's amazing restaurants.

Want to see more spring style? Find out how Color Me Courtney wore her green suede Samantha flat around NYC here and meet all the fashion bloggers who are loving our Veronica loafer this season here!

Comments