Style 101: Color Me Courtney Shows Off Her City
|
The stereotypical New Yorker wears a uniform of head-to-toe black 24/7, but Courtney Quinn is not a stereotypical New Yorker. The Brooklyn resident has made a name for herself in the world of fashion thanks to a wardrobe that is a rainbow of beautiful colors and happiness–so much so that she named her blog Color Me Courtney and created her own hashtag #DressOutsideTheLines. But we love Courtney as much for her bold personality and sweet life in the Big Apple as we do her devotion to color. Along with her French bulldog Waffles and her boyfriend Paris, this native Arizonan with the million-watt smile takes her blog readers and 221,000 Instagram followers on a daily adventure through New York and beyond, all in super-saturated shades. Below, learn more about Courtney and her adopted hometown, as well as the chic way she styled our green suede Samantha flat for spring 2017.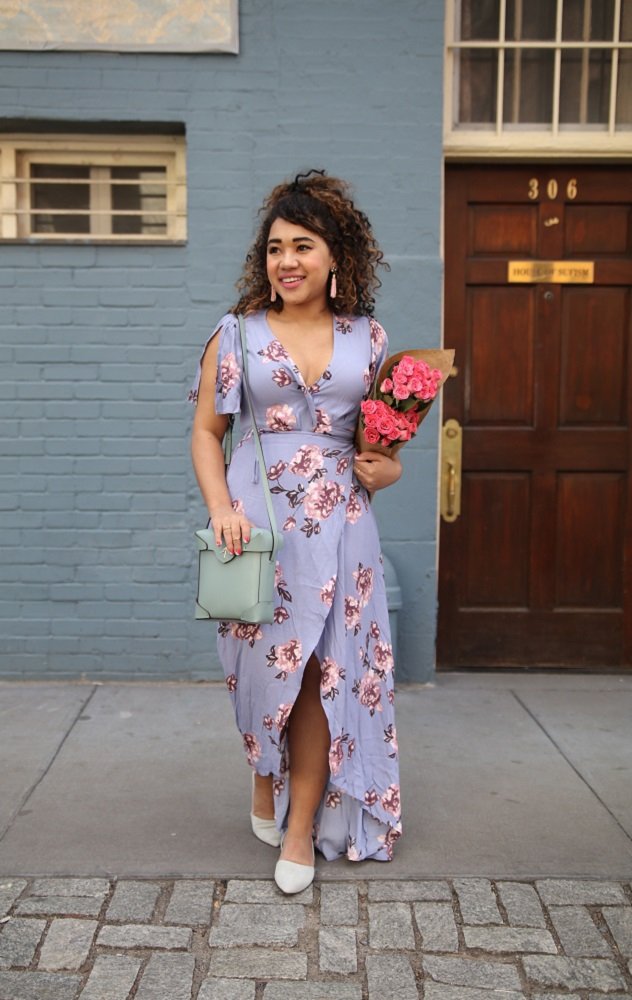 What do you love most about the Samantha flat? Cute pointed-toe flats with a perfect fit are hard to come by. I love the Samantha because it's comfortable enough to wear all day long and stylish enough to wear to the office and a night out on the town. Plus, it can be paired with so many different styles! How does the Samantha flat represent your city? Living in New York is all about opportunity. These shoes are the most stylish to get around in. By pairing its simple design with a floral print dress, I created an outfit that took me to multiple activities in the city. Whether heading to a meeting, going out to brunch, or shopping with friends, this outfit and the Samantha perfectly represent the busy and adaptable lifestyle of the New Yorker.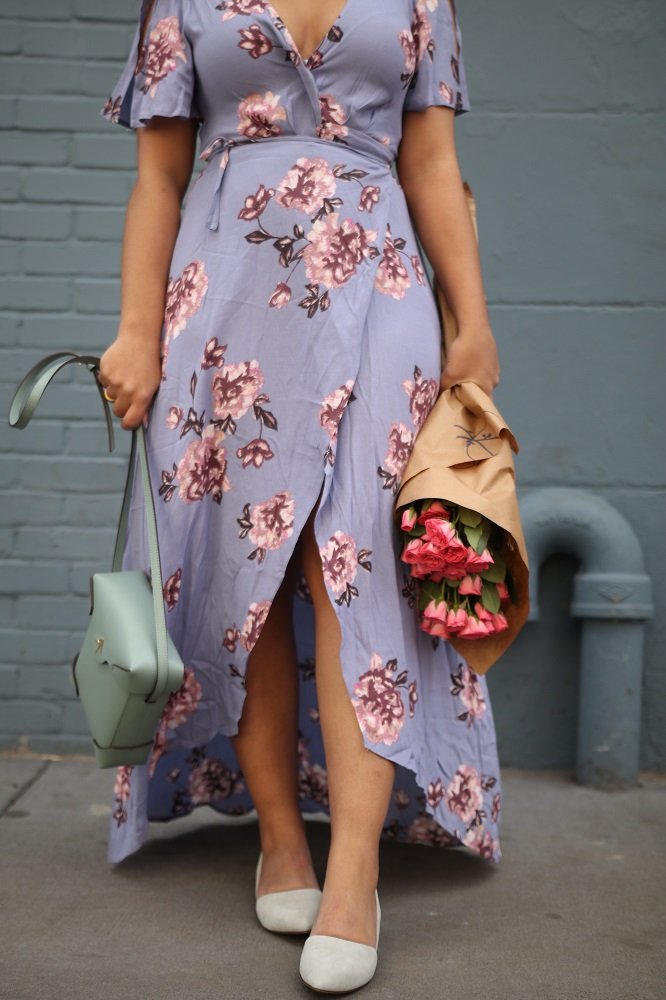 Tell us about the setting in your photos!
I photographed this look in the West Village because it is such a charming neighborhood, especially during the spring. It makes for a picture-perfect background with its adorable restaurant fronts and cobblestone streets.
What are a few things that you love about New York?
I love that you can walk everywhere you need to go, weather permitting, of course. My favorite thing to do here is eat! NYC is famous for having the best and largest selection of eats in the country, and I love exploring new restaurants and finding my next favorite meal.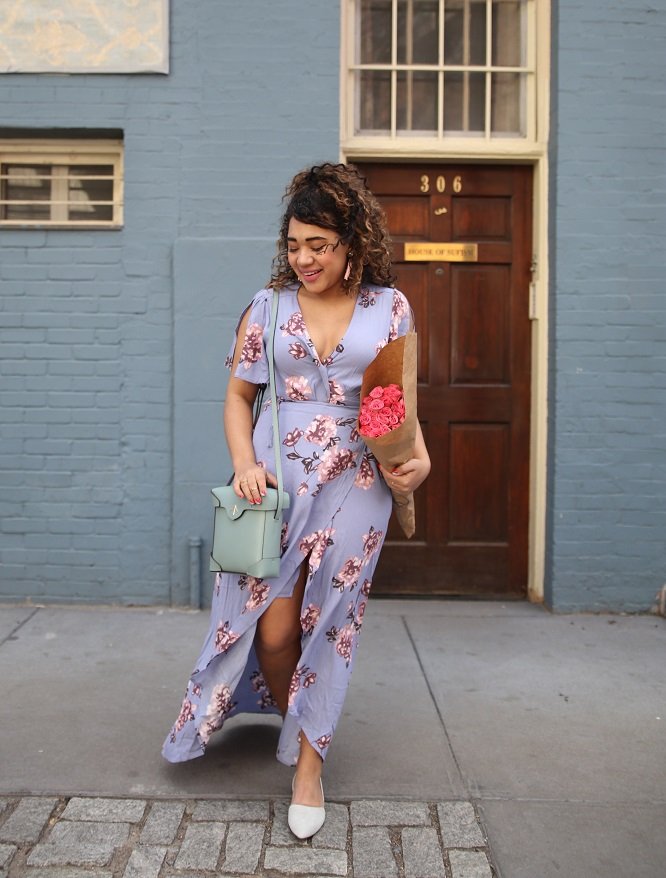 Comments