Style 101: Awed by Monica Shows Off Her City
|
Atlanta is famous for its sports, its music, and, yes, its peaches, but the capital of the New South deserves applause for its fashion scene, too. Monica Awe-Etuk, in particular, is making major waves as founder of one of ATL's best style blogs. The cleverly named Awed by Monica really lives up to its name, thanks to her knack for mixing stand-out colors, splashy prints and out-there fashion trends with elegant aplomb. Evening bags for day? Check. Shredded denim after dark? Double check. If it's out there in the fashion world, Monica has tried it, and she nails it every time.
Thus, it was a no-brainer to send her our Veronica shoe for a spin around A-Town. The Southern scene-stealer redefines cool by pairing the must-have gold loafer with a bright mix of blue and white separates. Get all the details below, as well as her take on why Atlanta is the place to call home.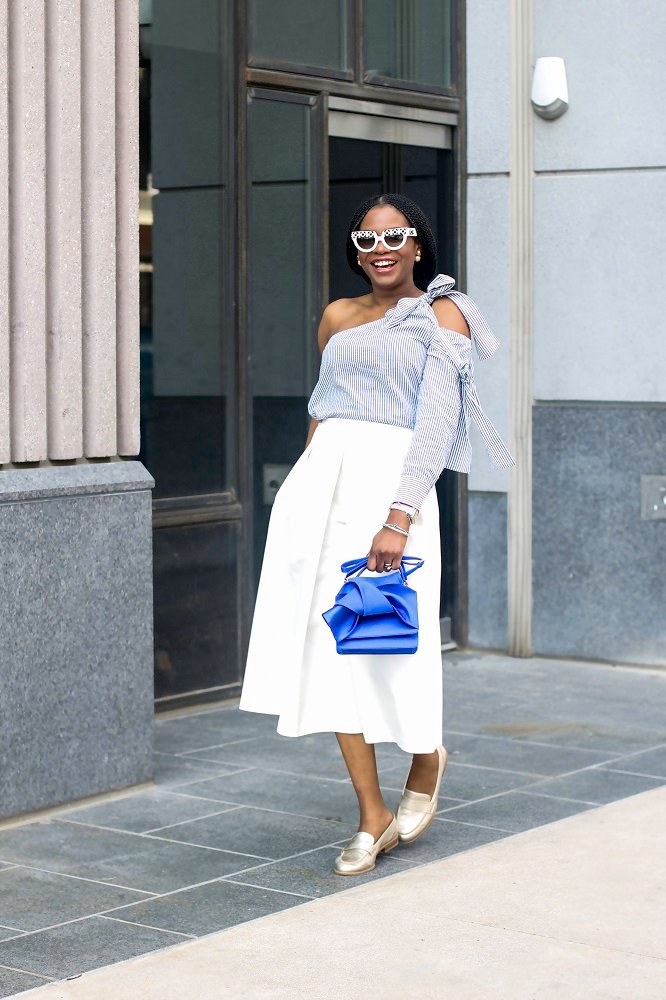 How did you style the Veronica loafer, and what do you love about it?
I decided to style it with a one-sleeved striped top and white culottes. The Veronica's metallic finish is stylish and chic and adds a little glam to my city-chic outfit. I love this shoe because it is extremely comfortable and on-trend, perfect for a day of shopping, brunching, and enjoying the fabulous weather that Atlanta offers. These shoes are hands-down the most comfortable shoes I have ever owned!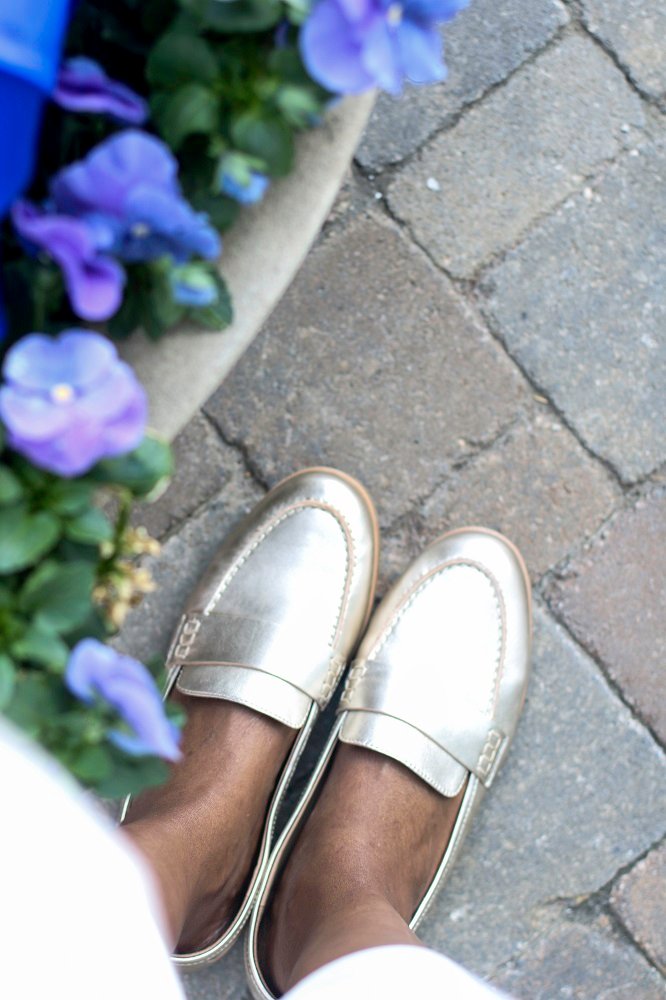 How do this look–and your location–represent your city?
It was not until I started blogging full-time that I decided to embrace Atlanta and enjoy all that it has to offer. This city is all about the glitz and glam, hence my metallic Veronica loafers. I photographed the look at the Shops Buckhead Atlanta. This shopping center has fabulous stores and restaurants. The weather, people, shopping, and places to eat are all reasons why I love living in Atlanta.

What else do you love about Atlanta?
I love Atlanta for its amazing weather, great restaurants, and shopping. I love being outside with my kids, enjoying the weather, and discovering new places to eat.

Comments