Chic Living: Make a Lemon Drop Martini Tonight!
|
Fashion has lately entered an age of more-is-more maximalism, and cocktail culture is following suit. Bartenders are firing up their blenders and offering the kind of beverages we crave on vacation: daiquiris, spiked milkshakes, and other "guilty pleasure" drinks. We recently took this approach with our favorite after-work treat, the classic martini, by adding a lemony twist.
Its bold color and sugary taste are on-trend, but don't worry: This cocktail only looks complicated–and it doesn't require electric appliances. We love the lemon drop for its cold, refreshing summer flavor and its similarity to our Brittany flat. Crafted from shimmering platina leather, this ladylike shoe is both minimalist andmaximalist, thanks to its streamlined ballet shape and statement-making gilt finish. You could order a plain martini and your everyday shoes. Or you could add a lemony twist with our recipe below and jazz up your outfit with the gold Brittany. We know what we're ordering (and wearing) tonight.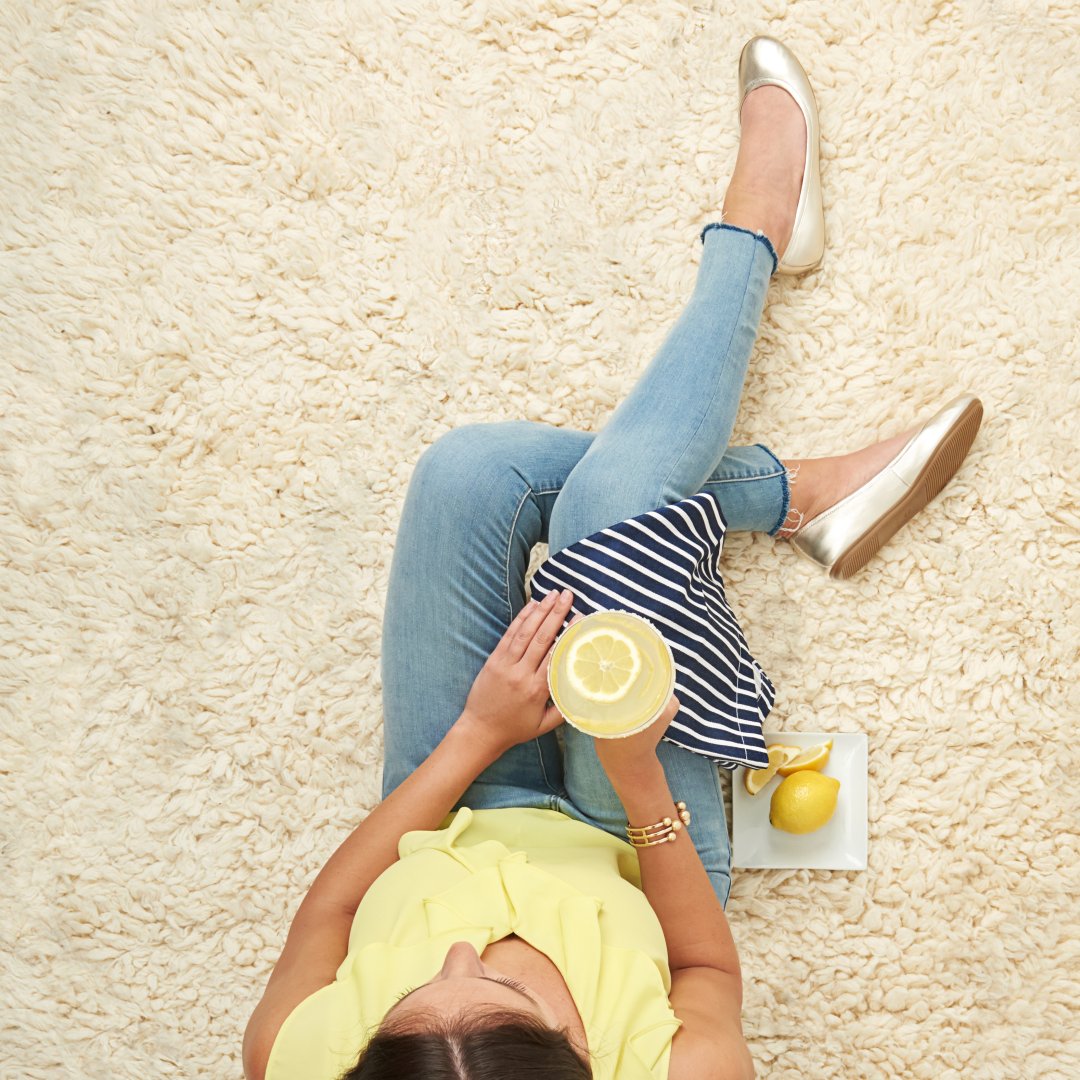 THE LEMON DROP MARTINI
1 1/2 oz. vodka
1/2 oz. triple sec
1 oz. freshly-squeezed lemon juice
Pinch of sugar

Pour all ingredients into a cocktail shaker, add ice, and shake. Coat rim of one martini glass with lemon juice and sugar, and garnish with a slice of lemon. Strain martini into glass and serve immediately.

Comments