Style 101: Our Long Weekend Fashion Guide
|
Independence Day always promises fun, sun, and family time, but where wardrobe is concerned, it can stump even the most seasoned fashion fan. Faced with an empty carry-on bag and a schedule packed with pool parties and barbecues, we always struggle between the urges to dress up and dress for messy backyard play.
This summer, however, we refuse to compromise. We've planned every activity around the Manor slide–a skate-inspired style from our Modern Mix collection that comes in 5 go-with-everything finishes. Navy blue leather is obviously the most patriotic, but we also love striped twill fabric, metallic silver leather, and stark black and white. Worn with an easy shift dress, this shoe adds just a hint of athleisure energy. Paired with denim shorts, however, and it's ready to get active at the block party. Keep scrolling to see how we styled this must-have summer slip-on for the Fourth of July.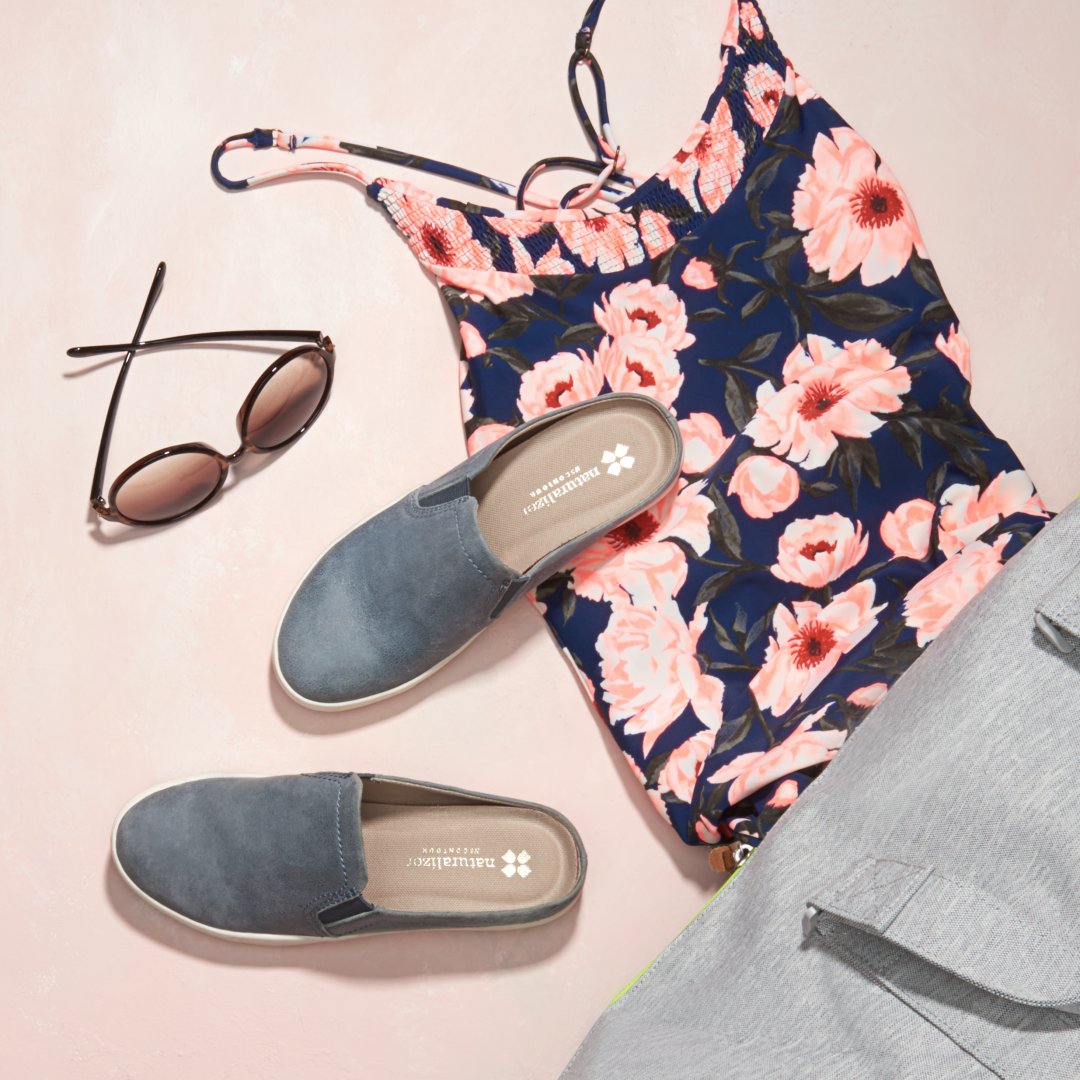 A grown-up floral print makes this swimsuit do double duty as both pool wear AND as a cute top. Just add ivory linen shorts and the navy leather Manor slide to finish the look.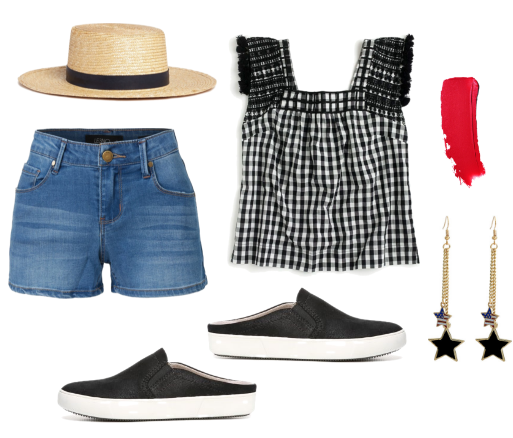 Join the cool kids in this all-American ensemble of gingham top, denim shorts, and the Manor slide in black leather. Punch-colored lipstick and a Panama hat give the look a little polish, while sparkly (and patriotic) earrings make a chic segue to cocktail hour.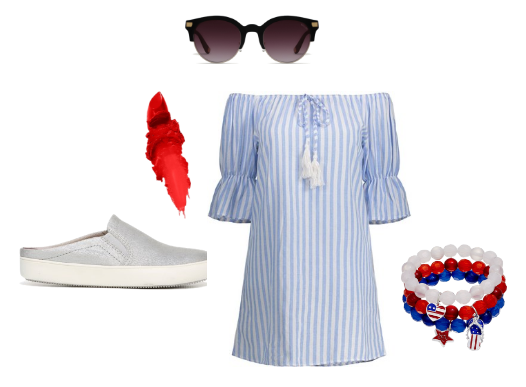 Watch fireworks in style with the metallic silver Manor slide and a super-feminine shift dress. The frock's baby blue stripes read more "summer" than "U-S-A" so you can wear it all season, while a red lip adds a dressy vibe.

Comments