In Her Shoes: Jenna Marie's Staycation Style
|
Nothing makes our day like seeing a picture of Jenna Marie Roberts wearing her Naturalizers. So when she sent us this blog post last week, detailing her staycation style with the Kira sandal, we were practically turning back flips.
The Saint Louis-based talent behind Simply Jenna Marie recently attended an al fresco performance of Disney's The Little Mermaid, and we could not help but notice the similarities between her and the musical's iconic heroine Ariel. For one thing, they both have stunning red hair. For another, they both make a case for great legs–Ariel with her hard-won pair and Jenna with her flirty skirt and sandals. But Jenna is no Disney princess; in addition to her work as a successful fashion blogger, she also works full-time as an IT developer, travels regularly, and loves to spend her free time cooking and crafting. But don't take our word for it. Get to know Jenna–and see how she styled her Kira sandals for a summer staycation–below.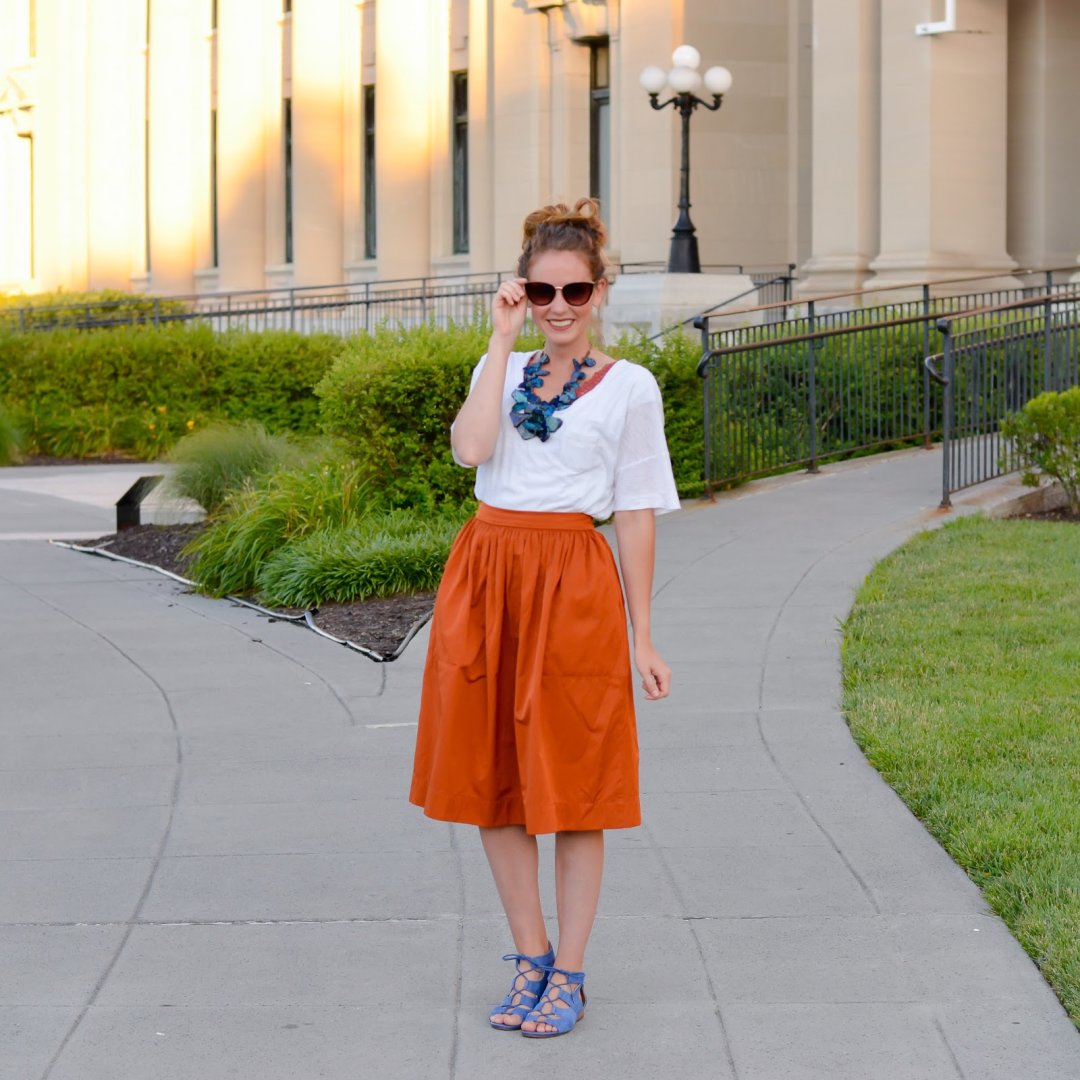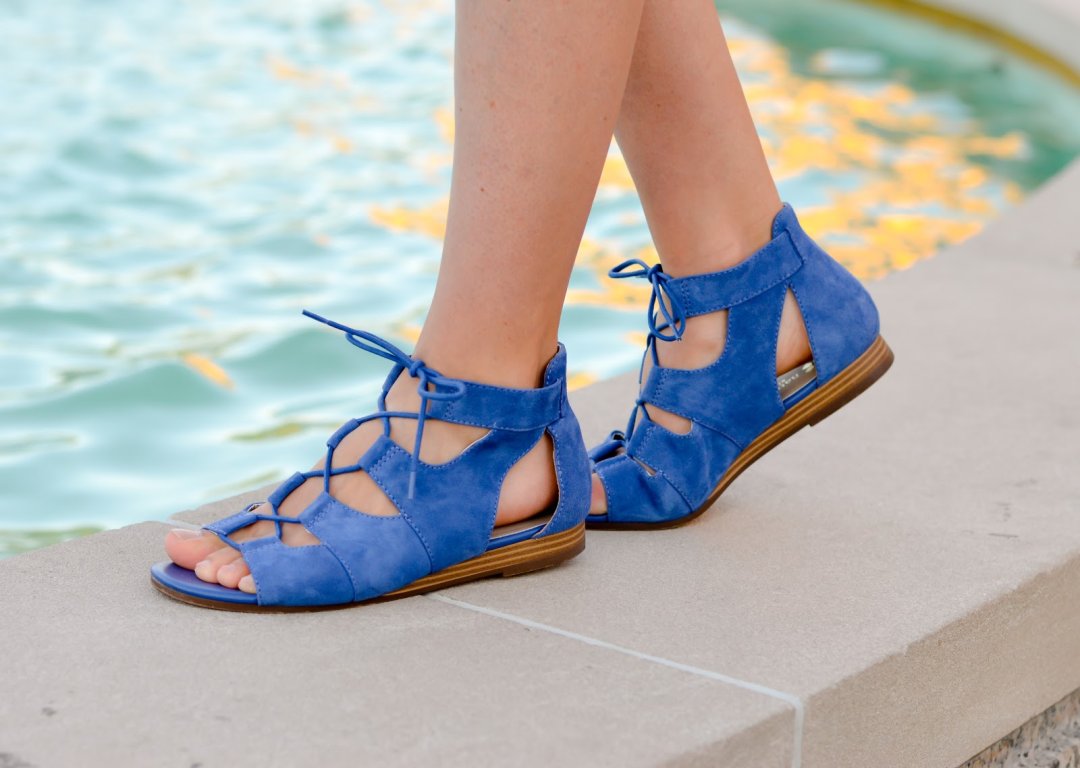 Describe your perfect staycation: Where would you go, what would you wear, and who would you "staycay" with?
I would check a few restaurants off my "to-try" list, eat plenty of ice cream, hit up the zoo, and spend lots of time at the pool. My usual partners in crime are my husband and our pup Sherlock.
Aside from great fashion, what's on your summer bucket list?
That's a great question! Having gotten into indoor climbing lately, I'd love to work my way up to an outdoor climbing trip later this summer. I also want to master homemade gelato. I got a fancy ice cream maker last Christmas, and while I've mastered sorbet, I still have not perfected my recipe for anything creamy. For shame.
How do you plan to incorporate your Kira sandals into your warm-weather wardrobe?
As much as I can! I wear a lot of neutrals so they provide the perfect pop of color, and they are so comfortable. They look super cute with cuffed jeans, or skirts and dresses.
What do you love most about the Kira sandal and Naturalizer in general?
I love the combo of comfort and style! I feel like Naturalizer has really mastered chic, modern shoes that are equally enjoyable to wear. This season especially there have been so many fun colors to choose from.
Comments