In Her Shoes: Elena's Staycation Style
|
Our friend Elena Marroquin just sent us some photos of herself wearing our Felicity sandal on a summer staycation, and we just had to share ASAP. Having followed her adventures for the better part of this past year, we knew she would style them in a unique and colorful way; and this time, the full-time fashion blogger did not disappoint! Set against a beautiful urban backdrop (that includes the city's famous Gateway Arch), Elena's wardrobe of weightless white summer dress and neutral lace-up sandals provided a perfect contrast that looks so striking, we think it belongs in a magazine. Her funky mix of ankle bracelets, sideswept ponytail, and red lip complete a look that would blend in beautiful at any occasion, be it a bridal shower, a music festival, or a romantic evening date.
Learn more about Elena, her blog Cheetah Talk y Mas, and how she styled her Felicity sandals, below.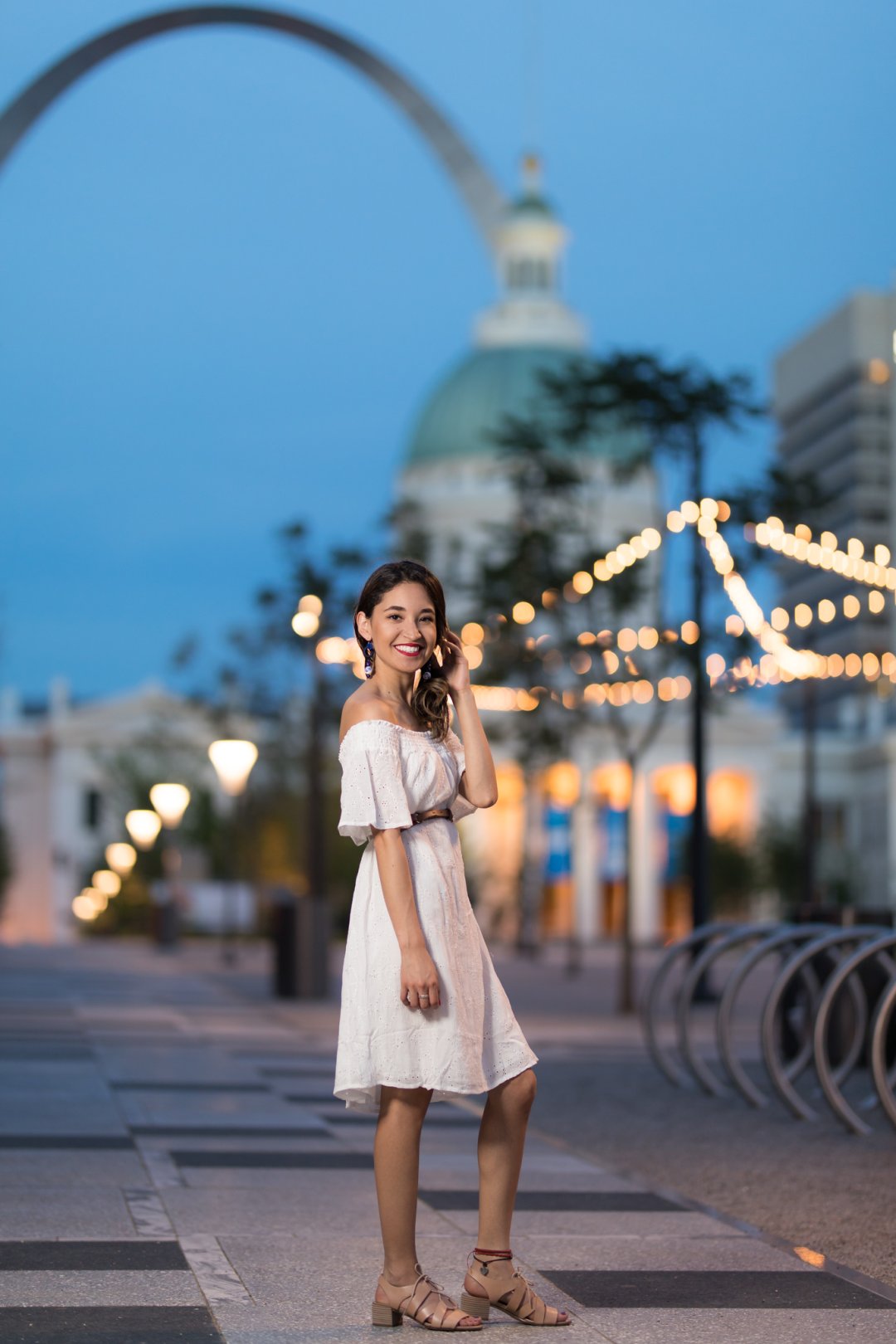 "If you're from Saint Louis or visiting, you know the summers here are hot, hot, hot! The last think you want to be burning up are your feet when you are walking around exploring the town. Not only is [the Felicity] freaking cute, but it's built to create comfort for your feet so no matter how much you may be walking, you don't get tired!
"Here's everything on my summer bucket list: go to a play at the Muny, have a picnic at Art Hill, plan a summer staycation at the Cheshire Hotel, have friends over for a summer BBQ, spend the afternoon at Grant's Farm, and visit Budweiser for the brewery's summer events.
"I recently visited the newest addition to downtown Saint Louis, Kiener Park, because I love to spend time in the heart of the city and see how this place brings families together. Plus, you can't beat the amazing background of the Arch and the Old Courthouse!"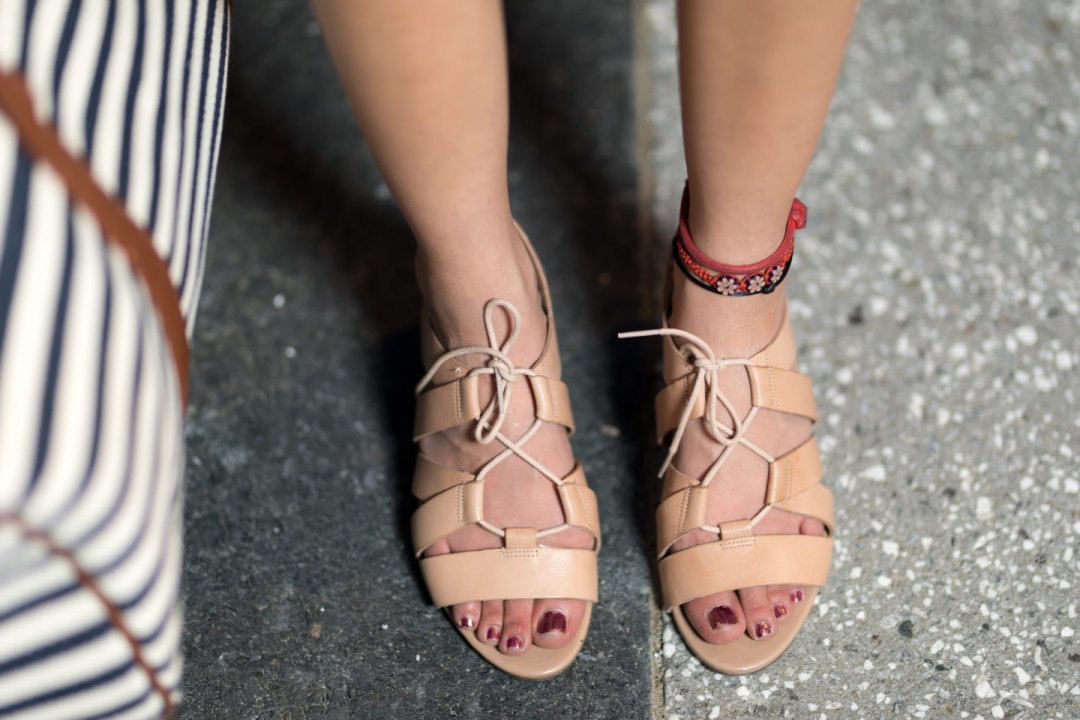 Love these summer staycation looks? Be sure to check out Jenna Marie's, Yasmin's, and Psyche's looks too, all featuring the latest Naturalizer styles!

Comments