In Her Shoes: Meet Designer Leslie Randolph
|
All good design comes from great designers. One of our own, designer Leslie Randolph, sat down with us recently to talk about the new Tailor Made collection of menswear-inspired styles, but the conversation didn't stop there. Leslie's career began early, and along the way this twenty-something artiste picked up more than a few fascinating perspectives on life in the fashion lane. Below, a quick Q&A with one of the women responsible for making Naturalizer what it is today: a collection of beautifully designed shoes that feel amazing every day.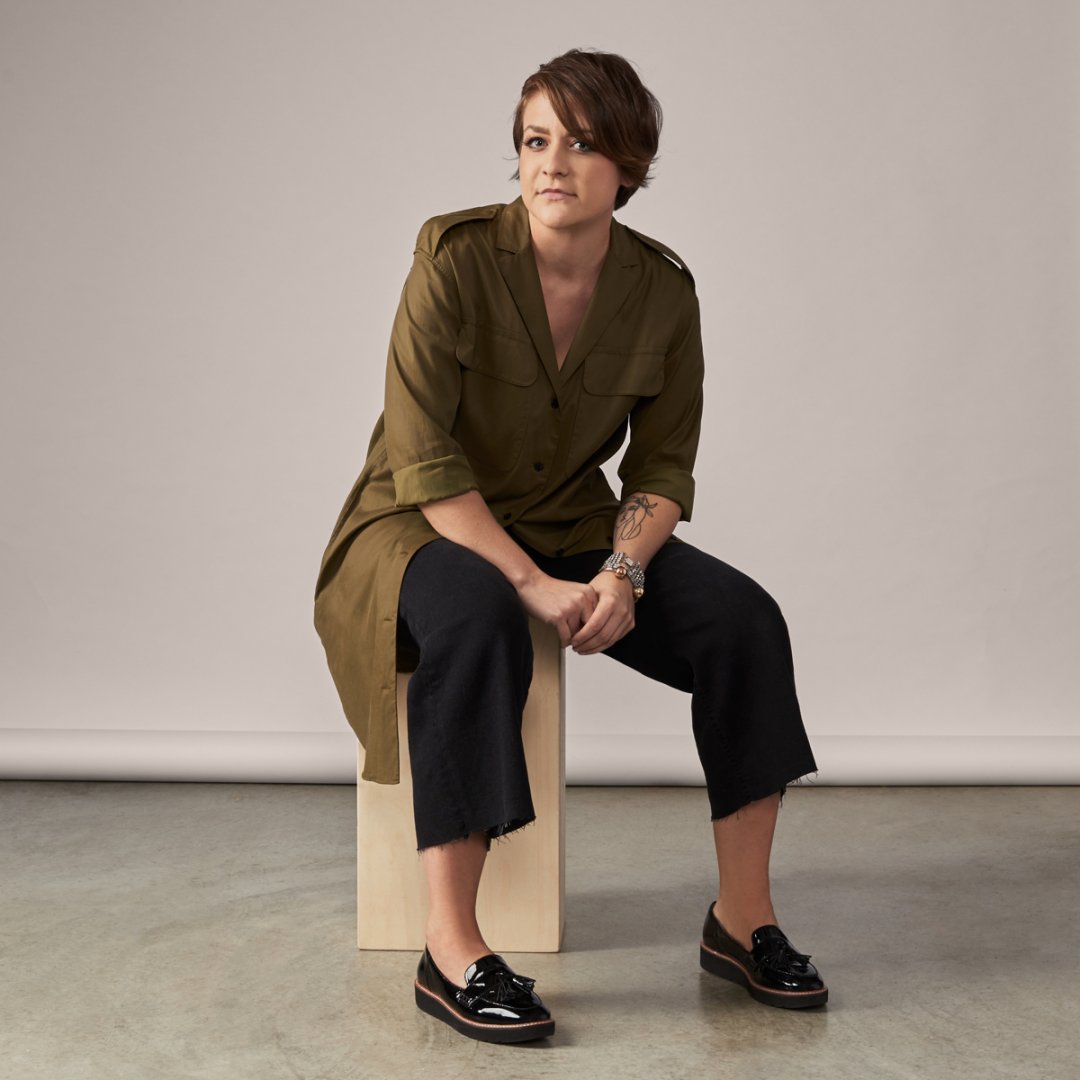 First, tell us a bit about yourself.
I serve as one of three designers for Naturalizer. My focus is on casual product, but the entire team works as a collaborative entity. We all bring different skill sets, backgrounds, and points of view to the brand, and I think the result translates in a positive way to our consumers.I always look at what we do at Naturalizer as experience design, not product design.
What was your career path?
It's been a bit out of the ordinary. when I graduated from university, the job market was taking a long nap. I spent several years working odd jobs, eventually scoring a management gig at a shoe store, then transitioned into visual management. I met the CEO [of Caleres, our parent company] while doing floor sets in a store at the mall. I had no idea who she was but remember complimenting her shoes as she walked in. We had a nice conversation, and she gave me some contacts. I've always felt extremely grateful for that interaction. Who knows where I would be without it.
Who and what inspired you to become a designer?
When I was a kid, my mom had these shocking pink spandex stirrup pants that I was obsessed with. One day, she decided she was over them and she cut them up to use as dust rags. I took one of the severed stirrup pant legs and draped it around my Barbie doll to make a dress. It was so much fun so I kept experimenting. The interest grew; it's still growing today. Fashion gives me an outlet to reinvent myself and keep things interesting.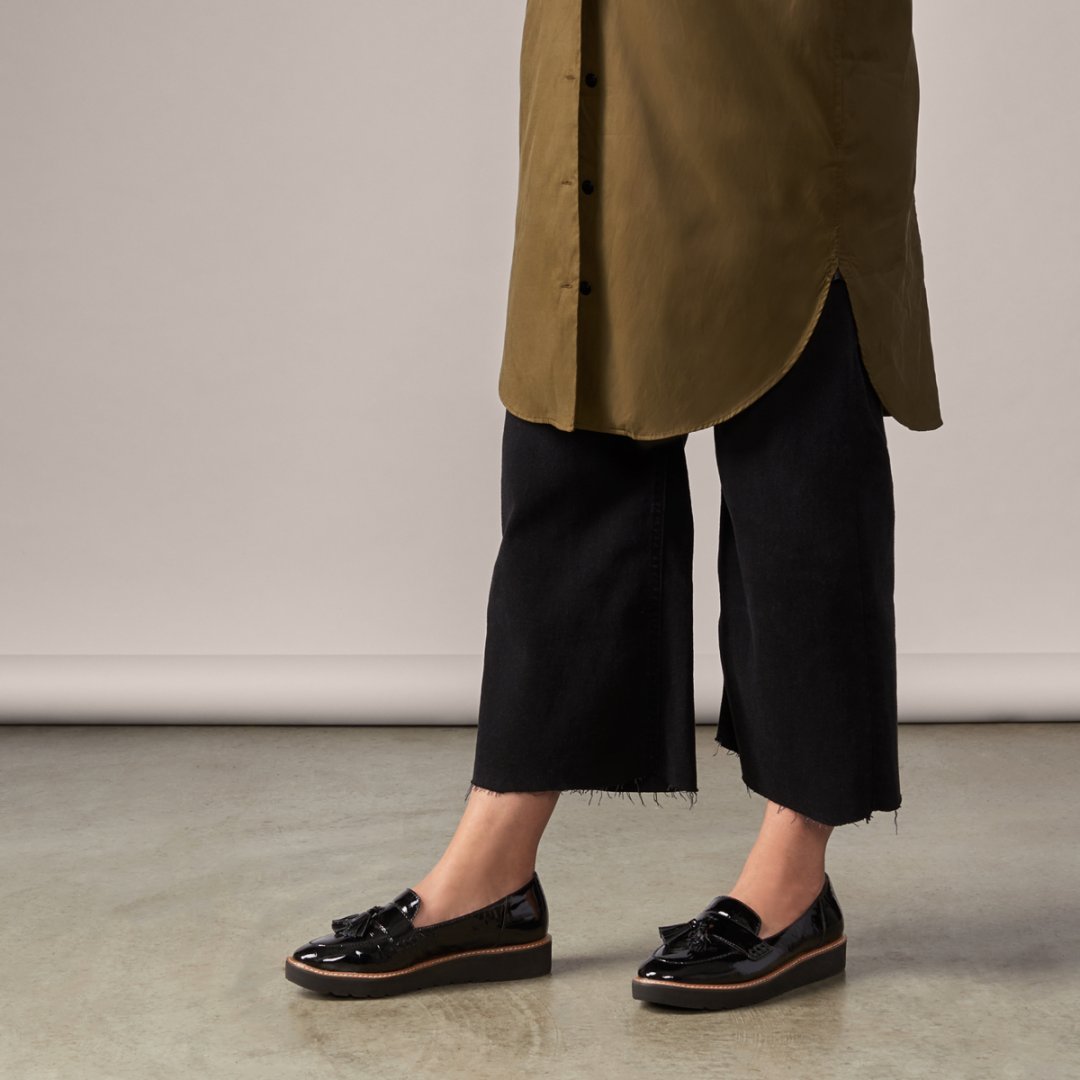 Any great role models?
A good family friend Nancy Kohler who passed away in May. Nancy gave amazing advice and was always there to tell you when you were being a jerk if the situation called for it. She was an incredible, forward-thinking person.

What inspired the Tailor Made collection?
My point of view is usually inspired by music or something from a book, or maybe the book itself. For me, Tailor Made was about a new school year and a fresh start. Fall always feels like revival period to me. The main commonality in the design team's inspiration from season to season is the desire to remain authentic, move the needle and honor our past.

How are you working the Tailor Made collection–and the rest of this fall's shoe styles–into your wardrobe?
My personal style leans towards more casual and relaxed clothing. The August platform loafer has been my go-to so far this season because she can be worn so many different ways. My favorite outfit yet was the August teamed with cropped, distressed denim pants, a concert t-shirt, and a blazer. I have a fun vintage bracelets that I stack on to add detail. The mix of high, low, casual, and structured keeps things interesting.

Top 3 tips for working menswear-inspired shoes into a more feminine wardrobe?
I love it when people pair very structured menswear pieces with softer, more voluminous skirts or dresses. Another great look is a tailored shoe with a more androgynous outfit, a clutch bag, and ultra-feminine jewelry like a lariat necklace. Have fun with it!

Love Leslie's look? Check out our Aibeleen and August sporty loafers: so lightweight and so versatile. Shop our entire Tailor Made collection here, wear them your way, and then post them on Instagram with the tag #Naturalizer to show us your personal style!

Comments